Product News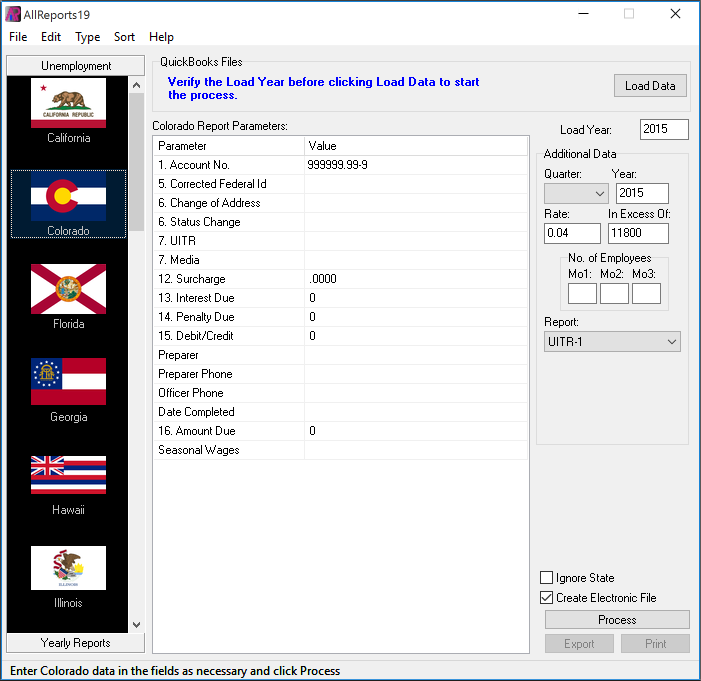 AllReports19 is here! This is our best release of AllReports yet. The interface has been given a refresh to make it easier to use and work more consistently. We've updated your state flags do they are now easier to see and they only display if data has been loaded for that state. There are many more usability changes throughout the program that allow you to produce the reports you need more efficiently. Finally, we have combined Sage 50® and QuickBooks® so you no longer to to buy AllReports for each product.

Granite is introducing two new reports to AllReports (available now for pre-order). The IRS 1095-C and 1094-C reports. These are the reports that employers have to file for the Affordable Care Act. We've made it easy to file these electronically or to print them. These reports are an option similar to W2s and 1099s. Be aware that these reports DO NOT REQUIRE QuickBooks® or Sage50® to function as they are a "stand alone" option.

Finally, a new page has been added to the website (see the Download page) that will detail the latest changes in each new build of AllReports.

UPDATE: The 1094C / 1095C reports have been released and can now be downloaded!

UPDATE: Per Notice 2016-4, the IRS has extended the 1094 / 1095 due date for providing reports to employees to March 31, 2016. It has also extended electronic filing to June 30, 2016.
Services
In addition to great software, we also offer the follow services:
Book Keeping
Payroll and W2 Reporting
Custom Software Development
QuickBooks Customization